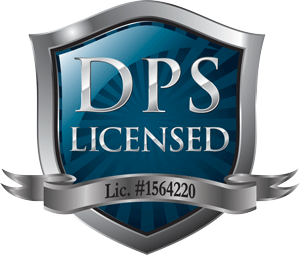 Arizona's First and Only Approved Online Guard Card Training Program
Security Training Center,® LLC. in association with Arizona Security Group, LLC. are proud to offer the first comprehensive, online unarmed security guard pre-assignment training training program for the State of Arizona. We are fully approved by the Arizona Department of Public Safety (DPS).
This training is licensed under the Arizona Security Group, LLC. by the Arizona Department of Public Safety (Lic #1564220).
Offering online Arizona guard card training since 2014!
All of our courses SUPPORT MOBILE DEVICES!
Course Features
Set Your Own Pace
All of the lessons can be taken at any time of the day or night. The student sets the time to learn without the hassle of restricted classroom hours or limited space. Complete the lessons at your pace and when it is convenient for you. Each lesson is on-demand.
Pause and Resume
Each lesson can be paused. When the student returns to resume the training, the lesson picks up where the student left off. No need to repeat material just because life, children or work interrupted!
Created With Educational Best Practices
The program was designed, created and built by education professionals with a background in security and personal protection. The training program includes:
Audio lecture
Video demonstrations
Animations
Examples
Case Studies
End of Lesson Knowledge Checks
Examinations
Each module was specifically crafted to keep the student's interest while imparting critical and practical job skills.
Course Pricing
| Course | Price | Buy | Login |
| --- | --- | --- | --- |
| 8-hours Pre-assignment Training (Initial Guard Card) | $49.99 | | |
| 8-hours Refresher Training (2018) | $44.99 | | |
| 4-hours Defensive Spray | $29.99 | | |
| 4-hours Introduction to Fire Patrol | $49.99 | | |
| 4-hours Customer Relations | $29.99 | | |

ONLINE Defensive Spray (OC/Pepper Spray) Course
We are proud to offer another FIRST for Arizona online security guard training: Defensive Spray Skills Training Course!
Upon successful completion of the Defensive Spray coursework and passing the final examination with a score of 100%, students are eligible to receive proof of completion of a course in the carrying and use of tear gas or any other nonlethal chemical agent.
Course price: $29.99
Click here for more information...
Testimonials
This is the best security officer training I've had for my initial and refresher training. I especially like being able to work online at my convenience which made learning much more beneficial, since I could learn a chapter and then reflect on the training before continuing.
- John P.
The course allowed me to do it at my pace and time frame other than the other way around. It was a great experience and I learned more than I would have in a classroom.
- Aaron P.
This is the perfect option for people looking to get security training and can't sit down and take a full day to complete the class.
- Michael L.
This program is good and taught me a lot about security and the things that you will need to do the job right and safely which is important. Thank you.
- Filipp K.
I'm an extremely busy person so time is valuable, as many people may relate. This program was convenient, go at your own pace, user friendly, extremely detailed with the information broken down for all levels of education. I would most definitely recommend this course to anybody looking to get their guard card who doesn't have the time or means to take the class in person. WELL DONE!
- Anon.
I took this course as a renewal of my security guard license, and there was quite a lot of information that was not included in my initial training. I feel much better prepared after taking this course.
- Anon.
The best way to fulfill the states requirement. Being able to log on or off as is convenient was a great benefit.
- Kevin D.
Online System Requirements
Students must have access to an Internet-connected computer or mobile device. Students can use Microsoft Windows, Apple Macintosh, mobile phones, and tablets (iOS and Android).
Update Flash Player
The latest version of Adobe Flash Player is available for free download from here: